Rolling over an Orkney 440 Boat for Cleaning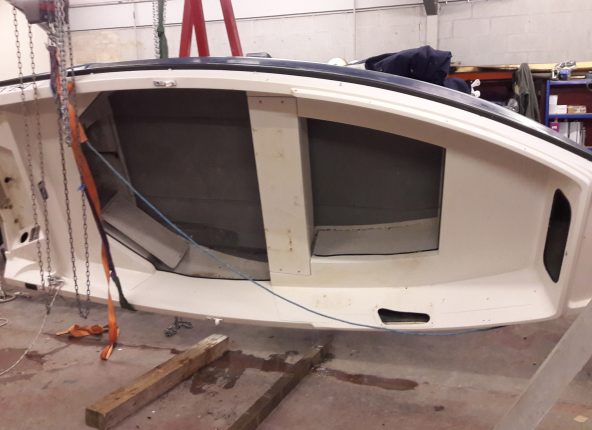 My job for the day was to roll over the Orkney 440 so it could be cleaned easily.
I have two movable overhead gantries in the workshop and three winches.
They enable me to roll the boats over without lifting anything or causing any damage.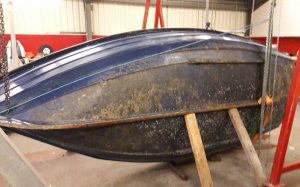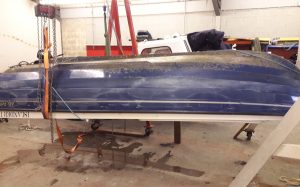 Once upside down I put it down onto a flatbed trailer so it can be moved outside for cleaning.

Return to Blog