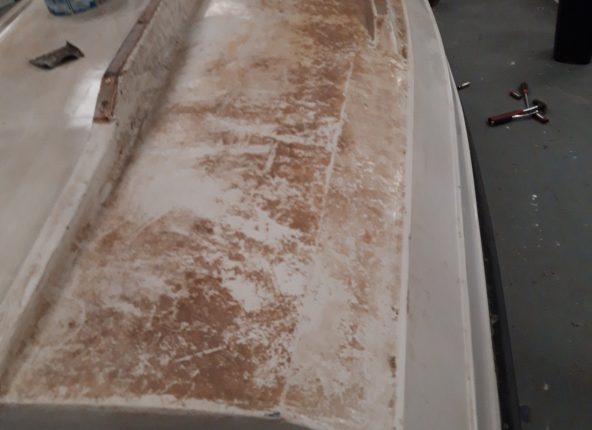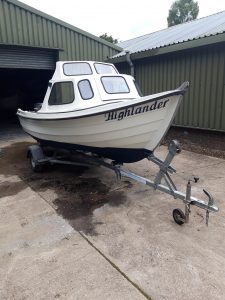 Highlander is an Orkney Strikeliner 16 which was bought by me for refit and resale.
It was described as needing TLC which as I know normally means more work than expected.


The boat was used in saltwater stored on the trailer but had not been anti fouled.I turned the boat over cleaned the bottom and filled the minor scratches and dents in.
I fitted 316 40mmx3mm stainless keel bands using stainless screws and sikaflex.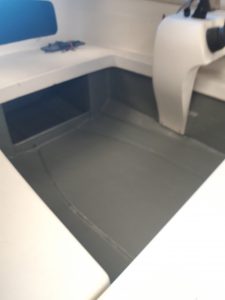 I anti fouled the boat and turned it back over and put it on its trailer.The cuddy was removed cleaned and the main 5 windows were replaced using lexicon.The top screen windows were reused but put in using new window rubber.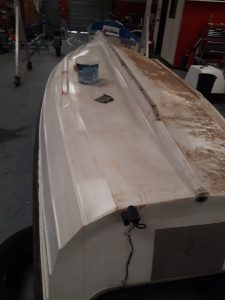 The steering cable was seized so was replaced and the helm serviced and greased.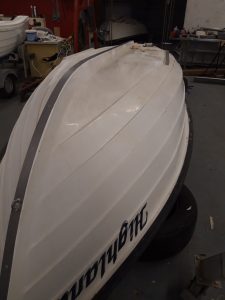 As can be seen the inner hull sides were painted and the floor treated with anti slip.I simply put kiln dried sand into the grey topcoat resin to make the anti slip.


I put the battery back next to the fuel tank near the engine as the extended battery leads use too much current up.
Also I removed the electric bilge pump and fitted a manual one.While the electric pump is quick to use it can get the water out from the lowest point in the bilge unlike the manual pump.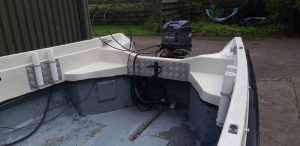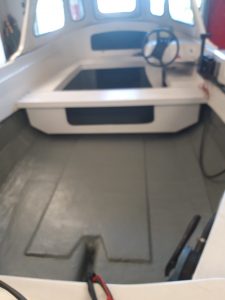 The engine was checked and I found the thermostat was inlace but defective so was replaced.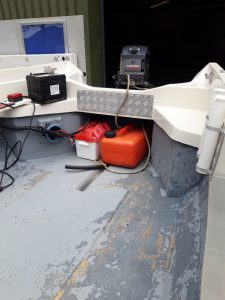 Return to Blog