Orkney Fastliner 16 Keel Repair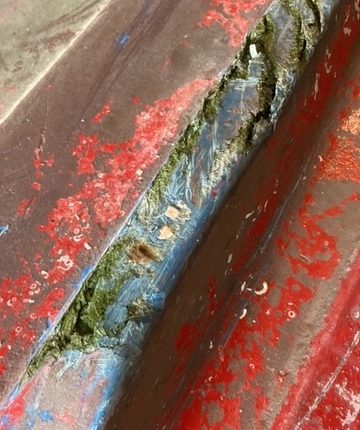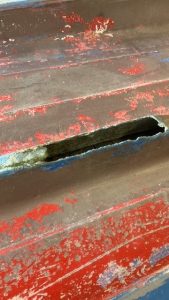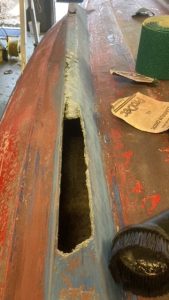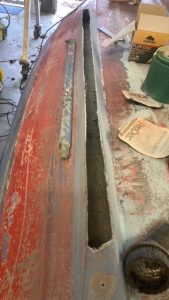 This is an upturned very early Orkney 16 Fastliner with extensive centre and bilge keel damage.
Part of the starboard side bilge keel was completely worn away.
I cut the rest out so I could shape and insert some hard wood.There was no timber in these keels originally.The timber was bonded in using bonding paste and will be shaped before getting glassed over.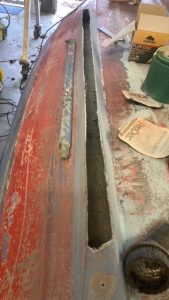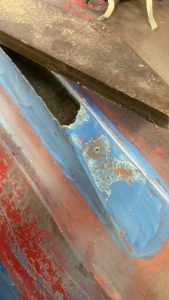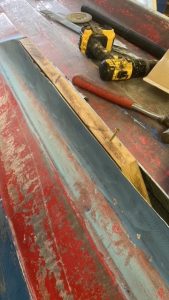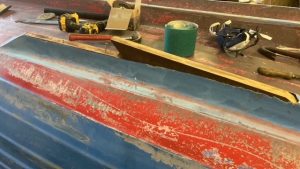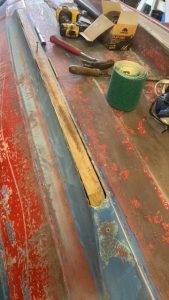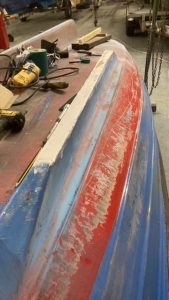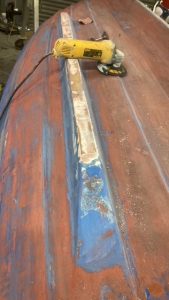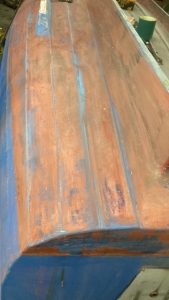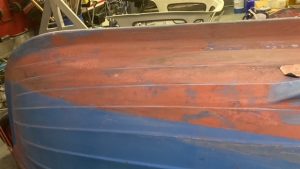 The bilge keel has been shaped using the angle grinder so that the sharpe edges are gone making it easy to glass over.
The last two pics show the antifoul removed by hand sanding it off.Only the primer remains but it allowed me to find all the holes that require filling.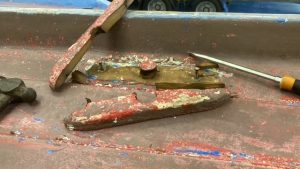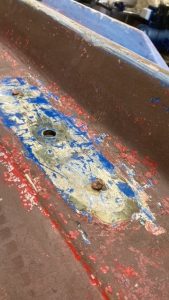 There was also an old threw hull transducer set into wood sandwiched   on both on the inside and outside of the hull.I had to split the timber so I could cut the bolts as they were not coming out any other way.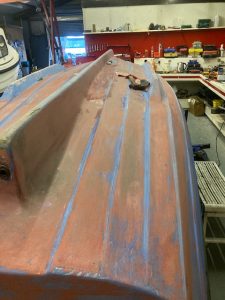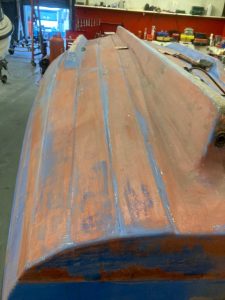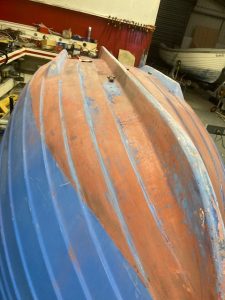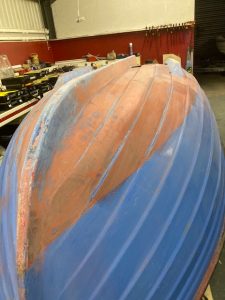 The antifoul has been sanded off just leaving the rust coloured primer on the flat section of the hull.
I have cleaned out the chine lines of paint to expose any old damage as this is where most occurs on the edge of the chine.Any areas will be refilled before sanding and painting.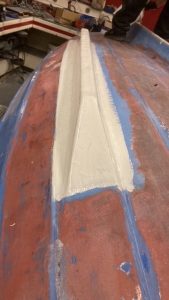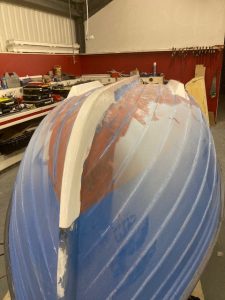 The keels have all been glassed over with 4 layers of 600g CSM and given a coat of flow coat.This will be given a light sand to key the antifoul paint and the Sikaflex 291 adhesive we stick the keel bands on with.

Return to Blog