The refit of Isabelle an early Arran 16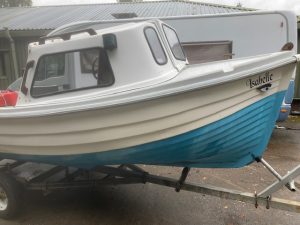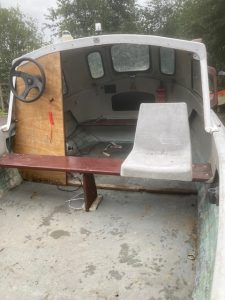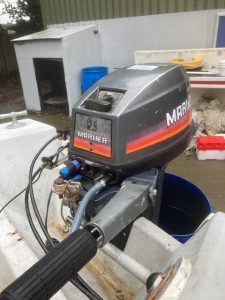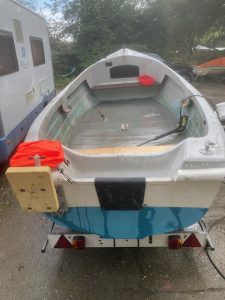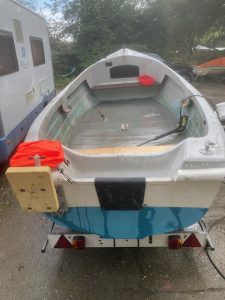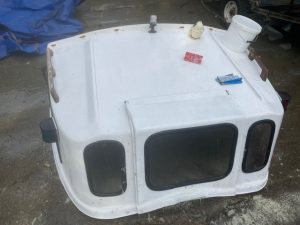 I bought this example of an early Arran 16 locally and towed it home down the side of Loch Lommond after changing the wheel bearings.
The bearings still seemed loose and after a closer look it was the axle stub that was worn.
I will need to sort them at a later date.
The boats main hull was in good condition with hardly a mark on the outer side between the waterline and the top ring.As you can see the antifoul line is way too high at the bow and stern but about right amidships.
Isabelle had a half bulkhead arrangement on the port side onto which the steering helm was fitted.
It was all removed along with the 15hp two stroke longshaft engine which runs.I have put this up for sale together with the cuddy.
When I inspected the boat I noticed the false floor which somebody had added was soft and would need to be looked at.
I will let the pictures speak for themselves as to what I found.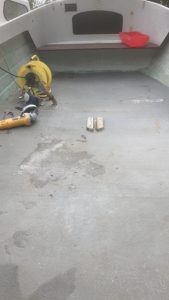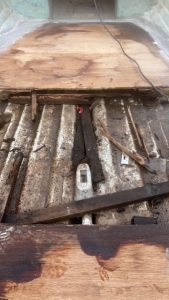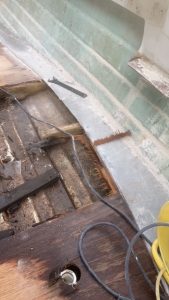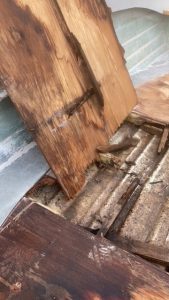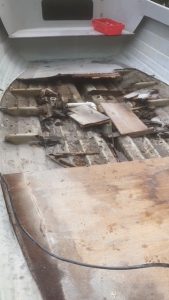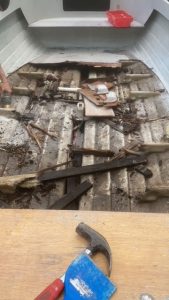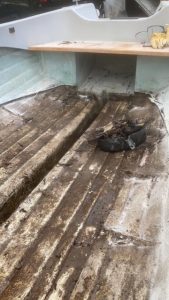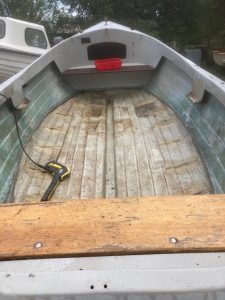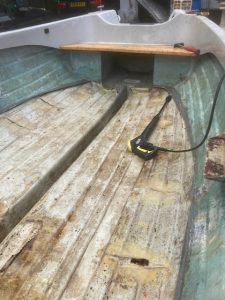 The floor supports were all made of softwood and completely rotten.I cut the thin layer of glass off the top to reveal the plywood underneath.It simply collapsed under my weight.
As the boat is clearly going to be with me for a while I then upturned it and brought it in the workshop.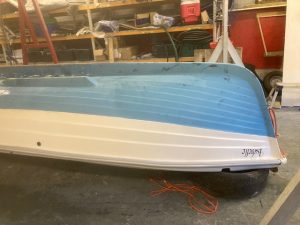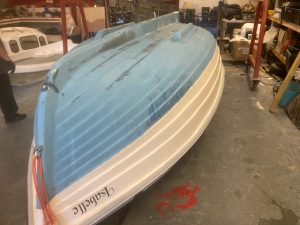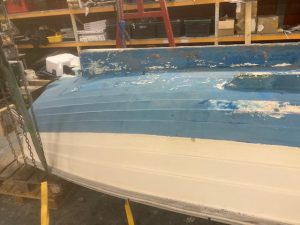 Return to Blog