Orkney 440 rebuild nearing completion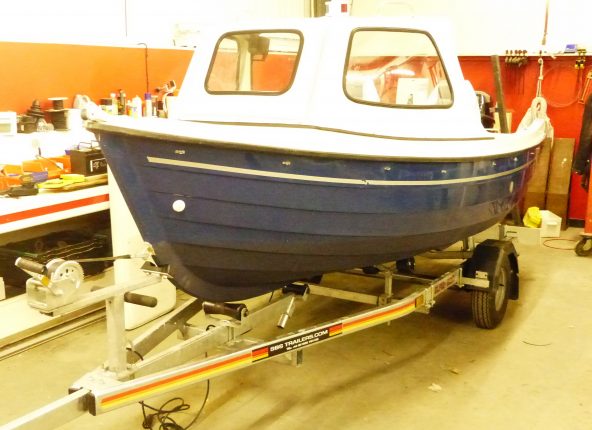 It finally warmed up from -3 to 9 degrees in the workshop which meant the window rubber was soft enough to put the filler strip in it.
Once I had done that I put edge trim around the cuddy and screwed it back into place.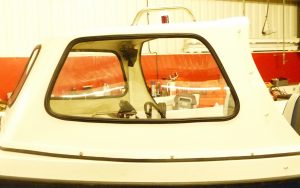 The cuddy has a new tri light which consists of an anchor light and a red and green navigation light.I wired this and the deck light into the fuse panel.
All worked so I then started to tidy up the cables.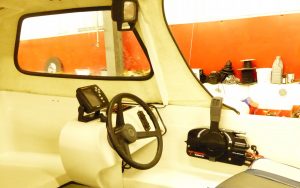 The SBS trailer winch post was height adjustable but even in the lowest position it was too high for this little Orkney.
I had a fixed height winch post laid about in the workshop which was just the right height.You want the top of the winch level or just below the height of the boats winching eye.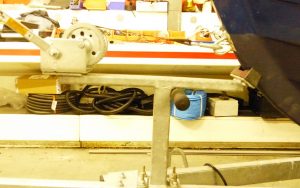 Return to Blog