Arran 16 Ferox Trout Trolling Boat Refit Project.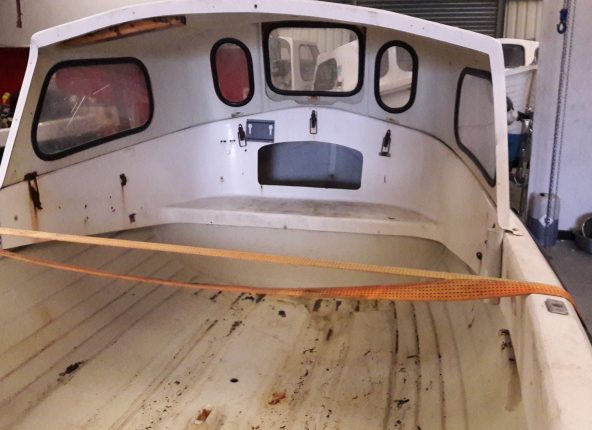 This Arran 16 fishing boat has just come in for a refit.It was bought as a bare hull with cuddy on an old trailer.
The customers are going to decide what exactly they want me to do and what engine they want to put on the boat.
Its going to be used as a trolling boat fishing the Scottish Lochs for Ferox trout.
My initial assessment is it needs keel bands,winch U bolt, new cuddy clips, windows, edge trim, steering console, helm, wheel, and steering cable.
I will also be fitting foam filled seat boxes and seats which i have not covered before.
Will keep you updated as I proceed.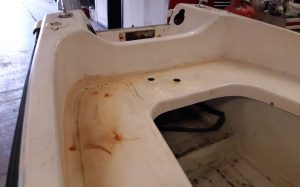 Return to Blog