Orkney 440 polishing the Hull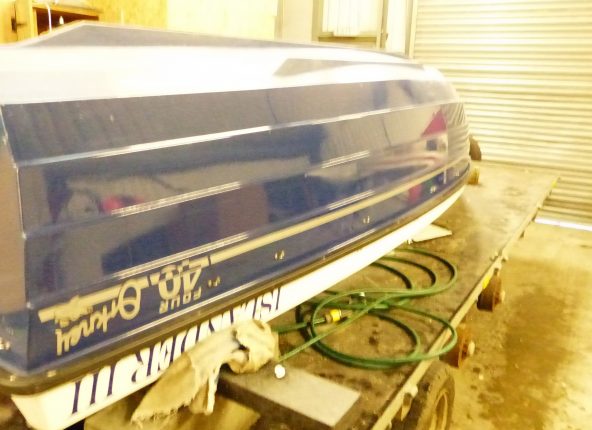 I have got the port side polished down to the third chine line.
As can be seen in the other pics below its coming up nice.
I left a bit unfinished in one picture so you can see the before and after.
The anchor well drain bung is goosed (polite technical term for no good anymore).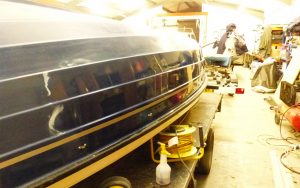 The next step will be to fill in the gel coat damage which is all below the polish/waterline and anti foul it.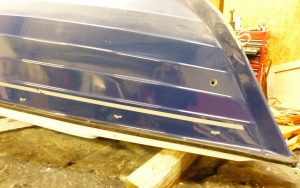 Return to Blog