Orkney 440 Boat Refit -Seats Bilge Pump Battery Cut Off Switch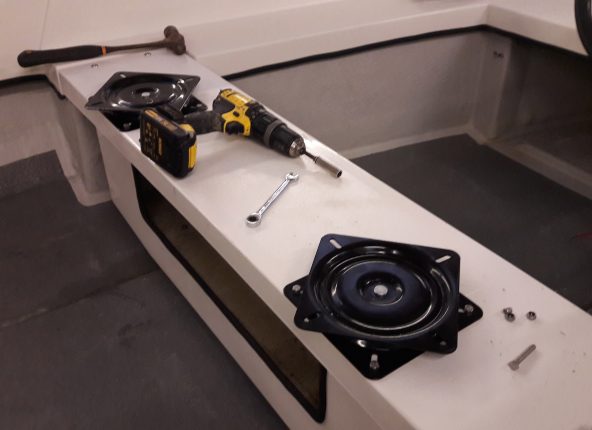 The boats coming together quickly now with new swivel seat bases fitted to the centre thwart.I used stainless bolts and spread washers to fit them.
The old seats were reusable but new bolts had to be found to secure the seat to the base.
They use a captive nut in the seat base and its an unusual bolt thread 1/4″ UNC thread.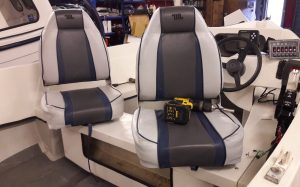 The boats going to be put on a swing mooring so a battery cut off switch is been added.Ive put it on a plastic junction box and have screwed it to the side of the buoyancy tank in the rear storage compartment.
The bilge pump has a auto float switch built in.
I have wired it so it can be turned on from the dash panel.When the battery switch is turned off the panel has no power but there is a second feed from the battery to the pump.If it takes on water while on the mooring the pump will activate.I will be adding a solar panel to keep the battery topped up.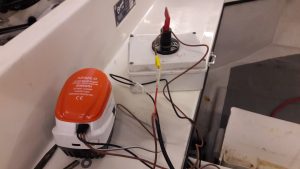 Return to Blog