New Arran 16 with through Keel rope attaching point.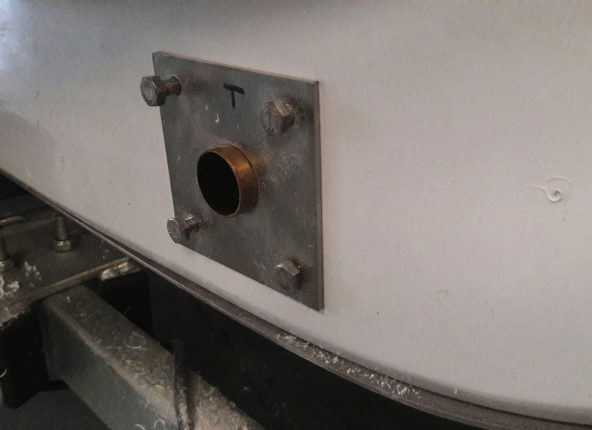 I was asked to supply two open boats for use on the south coast by a fishing club.
The boats are dragged up the beach above the high tide mark without the use of a trailer.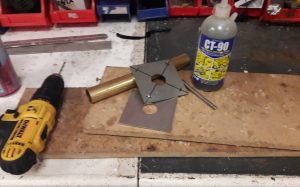 Inorder to be able to pull the boats over sand you need a low down connection point for your boat rope or the boat will simply dig in.
I got the factory to fill the centre keel near the bow with resin and glass to make it solid.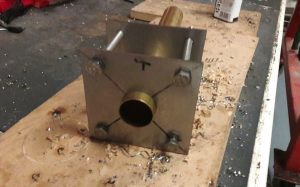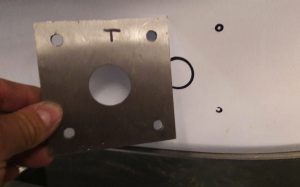 Using 3mm 316 stainless plate with a 32mm hole in it I made the fitting you can see in the pictures.
Through the keel and both plates goes a 32mm brass tube.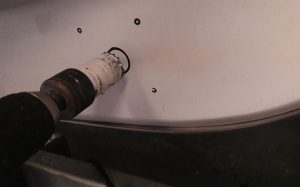 The plates are held together either side of the keel using 8mm stainless bolts.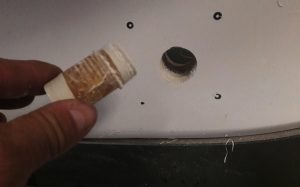 Final assembly is done using sealant and the bolts tightened.
Not shown in the pics is how to hold the tube in place.
Its cut 20mm over length and slots cut in either end 10mm deep every 45degrees.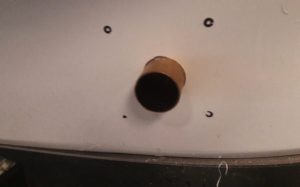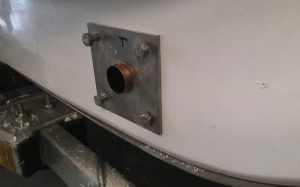 Once inserted I then bent the tabs on each end outwards so it can't come out.
Through the hole will go a rubber pipe with a chain or rope in it for the pulling rope.

Return to Blog