Fitting a 3 step boarding ladder to an Arran 16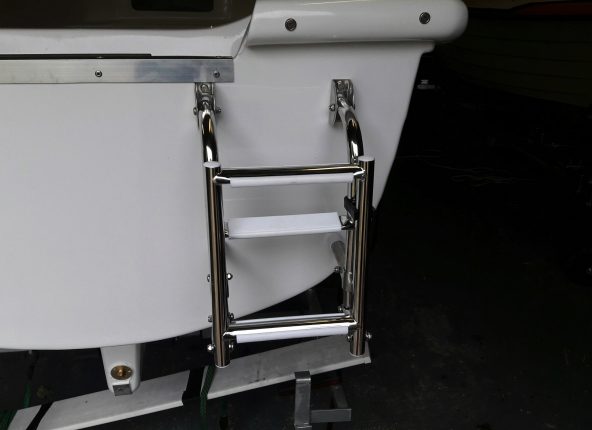 I am now fitting these Oscalati 3 step boarding ladders to the starboard side of the boats.
They are intended for emergency use only due to the fact its a very uncomfortable area to climb back aboard due to the splash well and cleats.
I have also never seen anyone water skiing either from an Arran.
If you fall overboard however it might just save your life.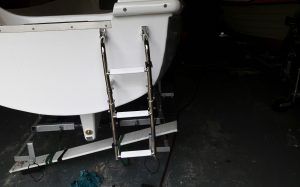 The ladder is held in place by 4 through bolts and due to the narrow stern of the Arran it needs to be the narrow version of the ladder.
I used 4 x M6 x 70mm stainless bolts nuts and washers to attach it.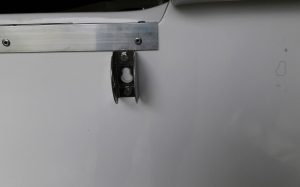 The only issue is access to the two starboard mounting bolts.
I also bend one of the port side washers to fiit the radius of the edge of the splash well.
Will fit these to your boat on request or you can do it yourself.


Return to Blog