Orkney Longliner cuddy window replacement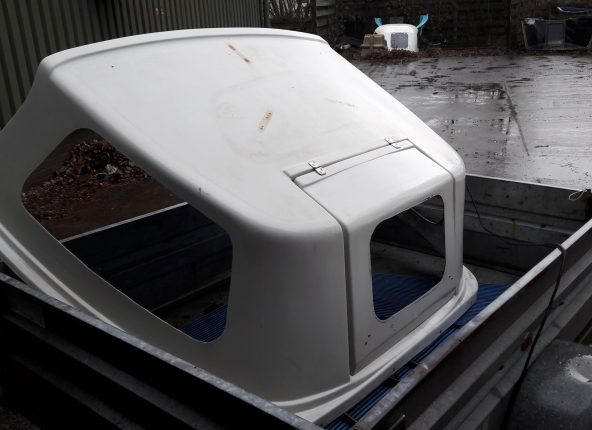 I had a day off and headed north west with a trailer to collect this Orkney Longliner Cuddy. It is in far better condition than i thought.
It needs two of the windows replacing as they had fallen out and a new side window making.There is a small crack in it on the port side but it ail be a quick repair.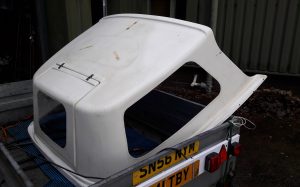 Return to Blog