Turning the Arran 16 boat back over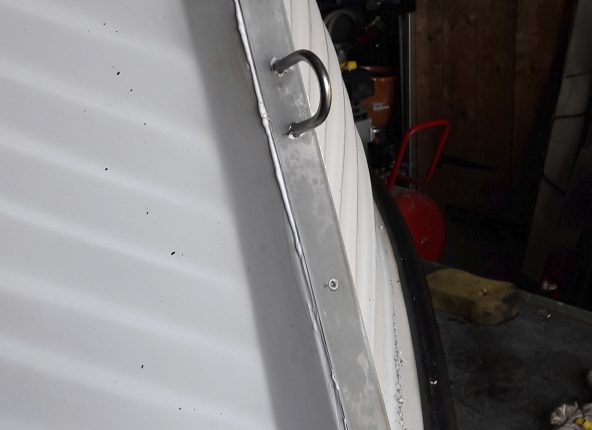 Here is the finished centre keel band and bow U bolt.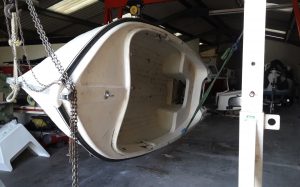 I have worked out how to turn the boats over using three winches and two overhead gantrys without any damage or it even it touching the floor.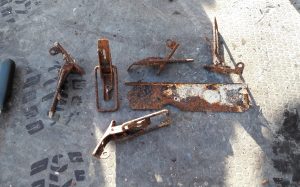 Heres some of the rusty ironwork taken off the Arran 16.
It will be replaced by new stainless steel.

Return to Blog