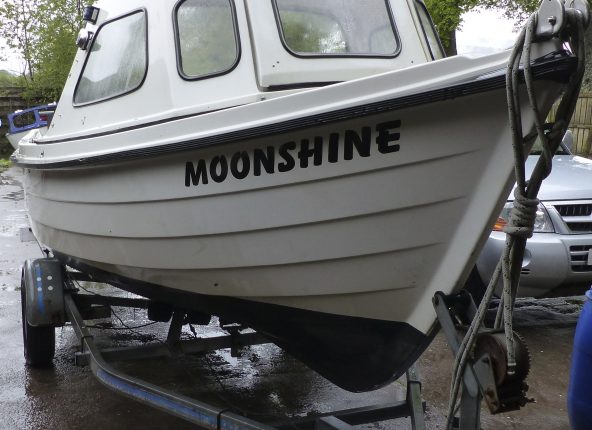 Orkney boats have been in existence from the 70s and have produced thousands of boats. I have owned many Orkneys over the years and have bought and sold even more.
I specialize in the small towable models listed below.
11ft Day Angler
13ft Orkney Spinner
The Coastliner
The 440,
The strike liner 16
The Longliner 16
Fastliner16ft
Fastliner 19ft
Orkney 520
Orkney 590tt
What are the differences between an Orkney boat and an Arran boat?

The most like for like comparison is between the original Orkney Longliner and the Arran 16.This is because the new Longliner 2 is a planing hulled boat and not a displacement hulled boat like its predecessor. The obvious main differences are that the Arran 16 is 7" wider in the beam has deeper keels, is heavier and has a removable cuddy.

A guide to displacement hulled boats?

Displacement hulled boats are slow as they need to push the water out the way in order to move forward.Planing hulled boats ride up out the water and plane across the surface. The advantage of a displacement hulled boat is they only use small engines.They are very stable especially the Arran 16 due to its underwater profile. The max speed is of a displacement hulled boat is related to its weight and the length of the hulls waterline.

What is a good boat for trout fishing?

If your trolling for trout the Arran 16 is ideal. Its deep centre keel and long deep bilge keels mean it goes where you point it. The wind has little effect even at slow trolling speeds. Take the cuddy off and you have a 360 degree casting range around the boat.

What is a good boat for pike fishing?

Pike waters like Windermere and Loch Lommond are vast areas to fish upon. The wind can pickup suddenly and catch the unprepared angler out. Due to the Arran 16 been a sea boat it can easily cope with whatever the weather throws at you.

Return to Blog